live.pom.rs
2020 . Feb 6 / Pension Almonde. Rotterdam, The Netherlands
2019 . Nov 13 / p.m.k. Innsbruck, Austria
_`````````````````River's Magic Garden
2019 . Aug 10 / Mtkvari River right bank. Tbilisi, Georgia
2019 . Jul 7 / Maudi. Tbilisi, Georgia
2019 . Jun 9 / Tram. Innsbruck, Austria
_`````````````````Fab Frequencies
2019 . May 18 / KochLokal. Innsbruck, Austria
2019 . Apr 7 / Atelier Äuglein. Berlin, Germany
_`````````````````Misamarti Festival
2018 . Nov 17 / 1 M. Abashidze st. Batumi, Georgia
_`````````````````Open Space
2018 . Oct 19 / Open Space. Tbilisi, Georgia
2018 . Jul 28 / Aqtushetii Festival. Omalo, Georgia
2018 . July 6 / Drama bar. Tbilisi, Georgia
2017 . Oct 5 - 8 / Theaterdiscounter. Berlin, Germany
xe.st
2021 . Feb 27 / Iklectik @ twitch
"By way of a selection of hundreds of sound works, Audiosphere. Sound Experimentation 1980-2020 looks to cover an historical and cultural void in terms of the recognition, exhibition and analysis of a key part of the recent changes that have taken place in the artistic conception of sound creation.
Conceived from a social perspective, and with the aim of revealing and providing context to reflect upon and discuss the techno-cultural changes that have occurred since the 1980s, the exhibition will present the work of a broad number of experimental sound artists, hailing from all over the world, the majority unknown to the contemporary art spectator.
The show will revolve around seven sections, each one addressing different social, technological, historical and cultural processes: genealogies, networks, mega accessibility, cyborgisation, aesthetogenesis, recombination and rights. Although such processes have been generated collectively and today are widespread, they have not been sufficiently identified, acknowledged or analysed artistically.
Audiosphere thus seeks to constitute a non-conceptual, large-scale contemporary art exhibition with no images or objects, underpinned solely by sound works and an exhibition design that facilitates experiential, profound and prolonged listening."

Curator: Francisco López
2020 . Oct 14 - 2021 . Feb 15 / Museo Nacional Centro de Arte Reina Sofía. Madrid, Spain
Building of a refugee shelter in Wilten, Innsbruck in 2015 coincided with a dismantlement of the playground equipment at Frauenanger Spielplatz, located right next to it. For years, the neighborhood residents were left with a single bench in a park, which was also eventually removed in 2019. Innsbruck municipality justified this step by their new policy of designating various parks drug and alcohol free zones, due to increasing drug-related issues in the city.
Liminal Protocols is a site-specific interactive sound installation, which taps into the multi layered circumstances pertinent to the gradual demise of Frauenanger Spielplatz. The park territory is rendered as a sensory area, where field recordings of various other parks of Innsbruck are transported and the volume and complexity of the sound layers increase incrementally as more people enter the park. The installation attempts to represent possible alternative realities for the area through sound and collective effort via attendance.
_
Liminal Protocols was commissioned by Openspace.innsbruck for Creative Europe Platform "Magic Carpets" using funds provided by the E.U.
_
Technical support: ludwig technique
[Magic Carpets residency // Apr 29 - Jun 12]
2019 . Jun 6 / Frauenanger Spielplatz. Innsbruck, Austria
⎾ img ⏌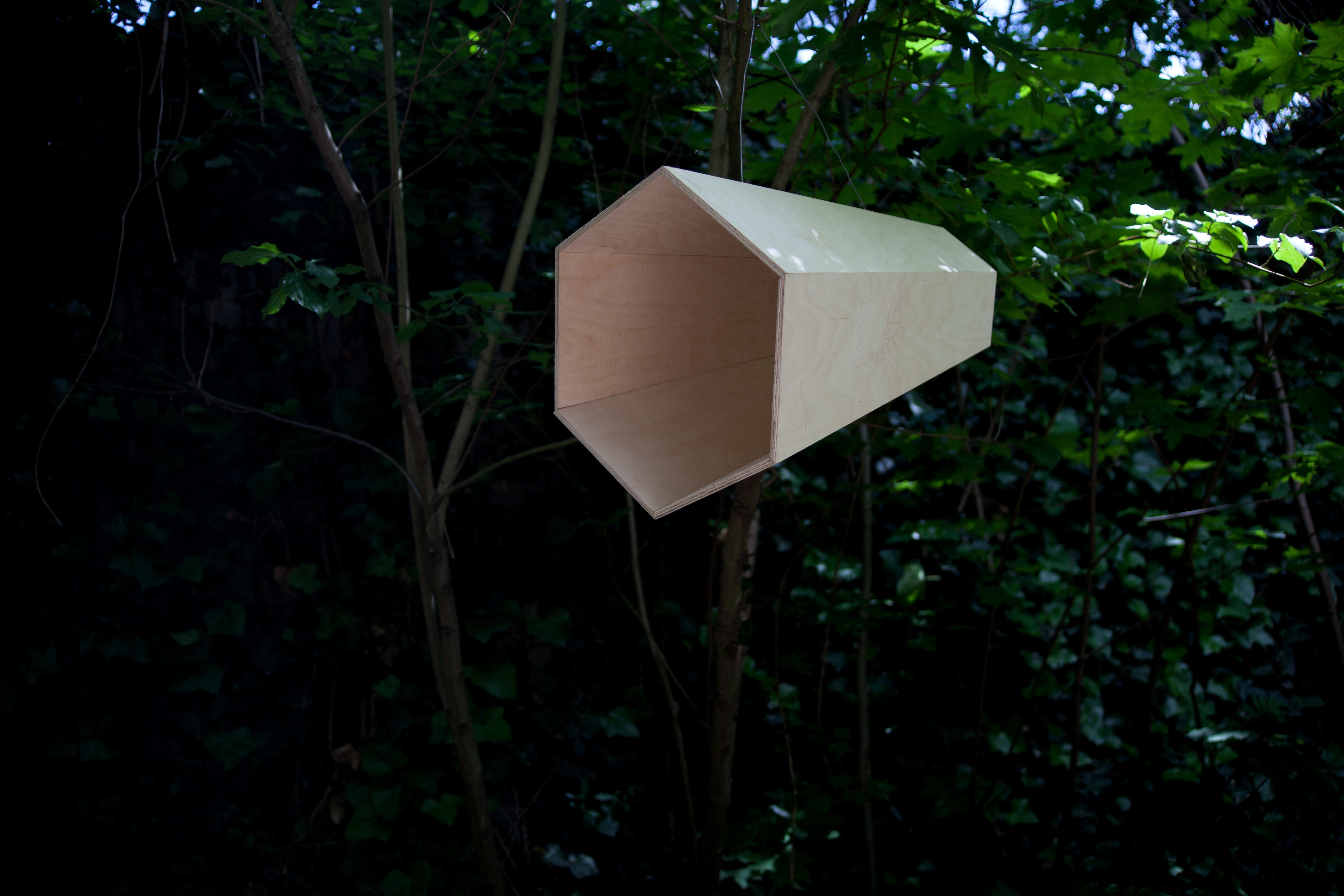 ⎾ img ⏌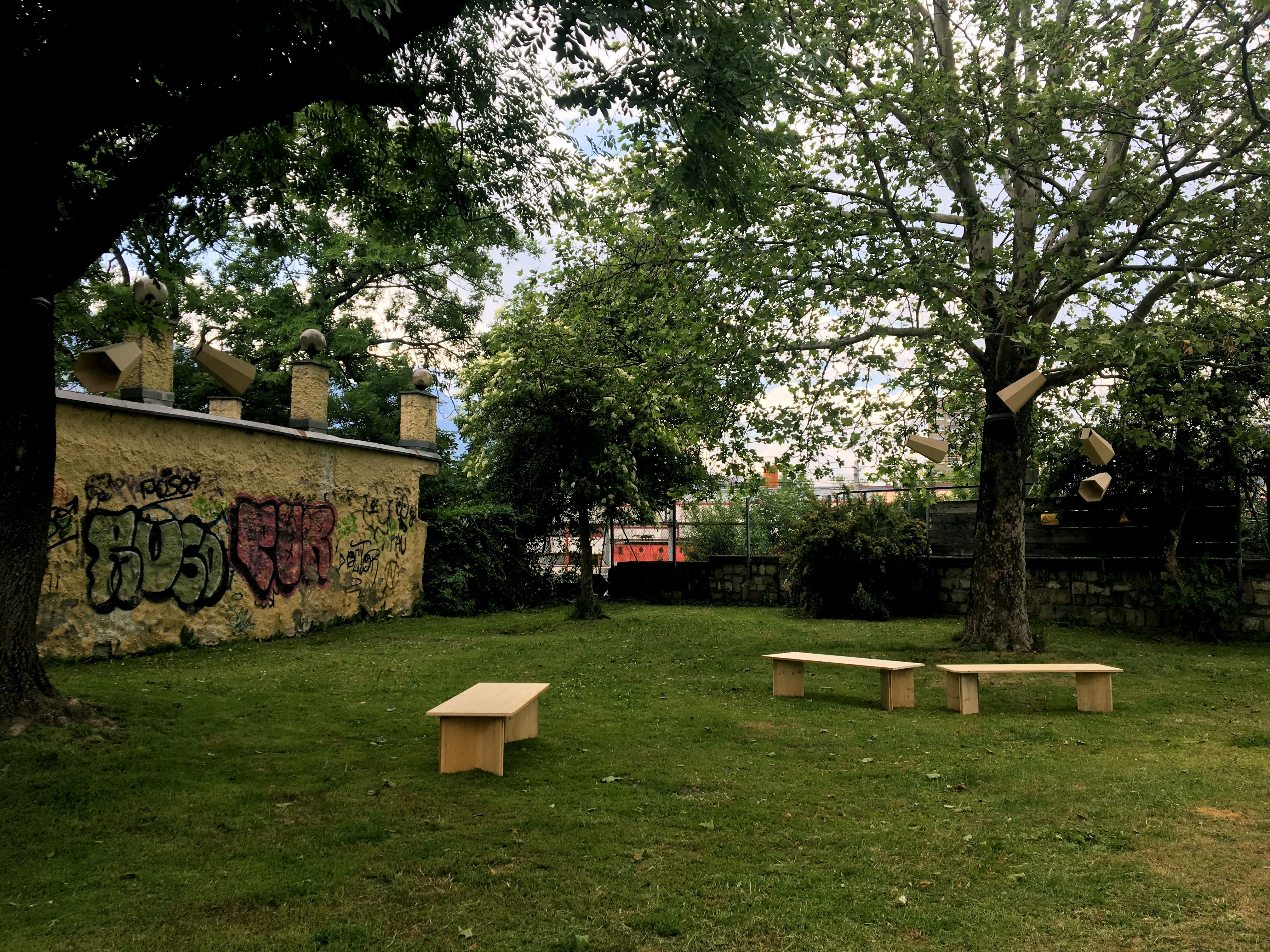 ⎾ img ⏌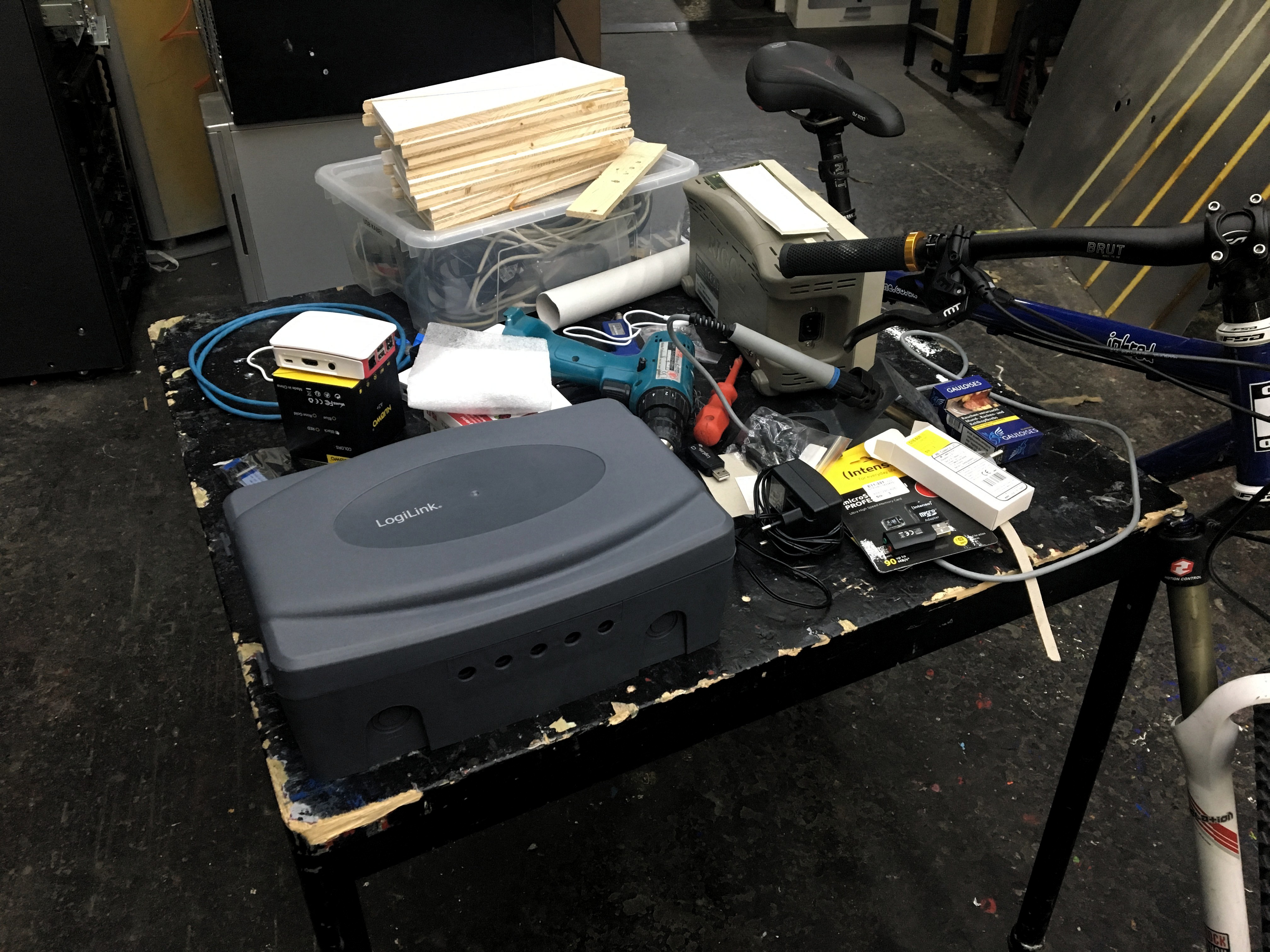 ⎾ img ⏌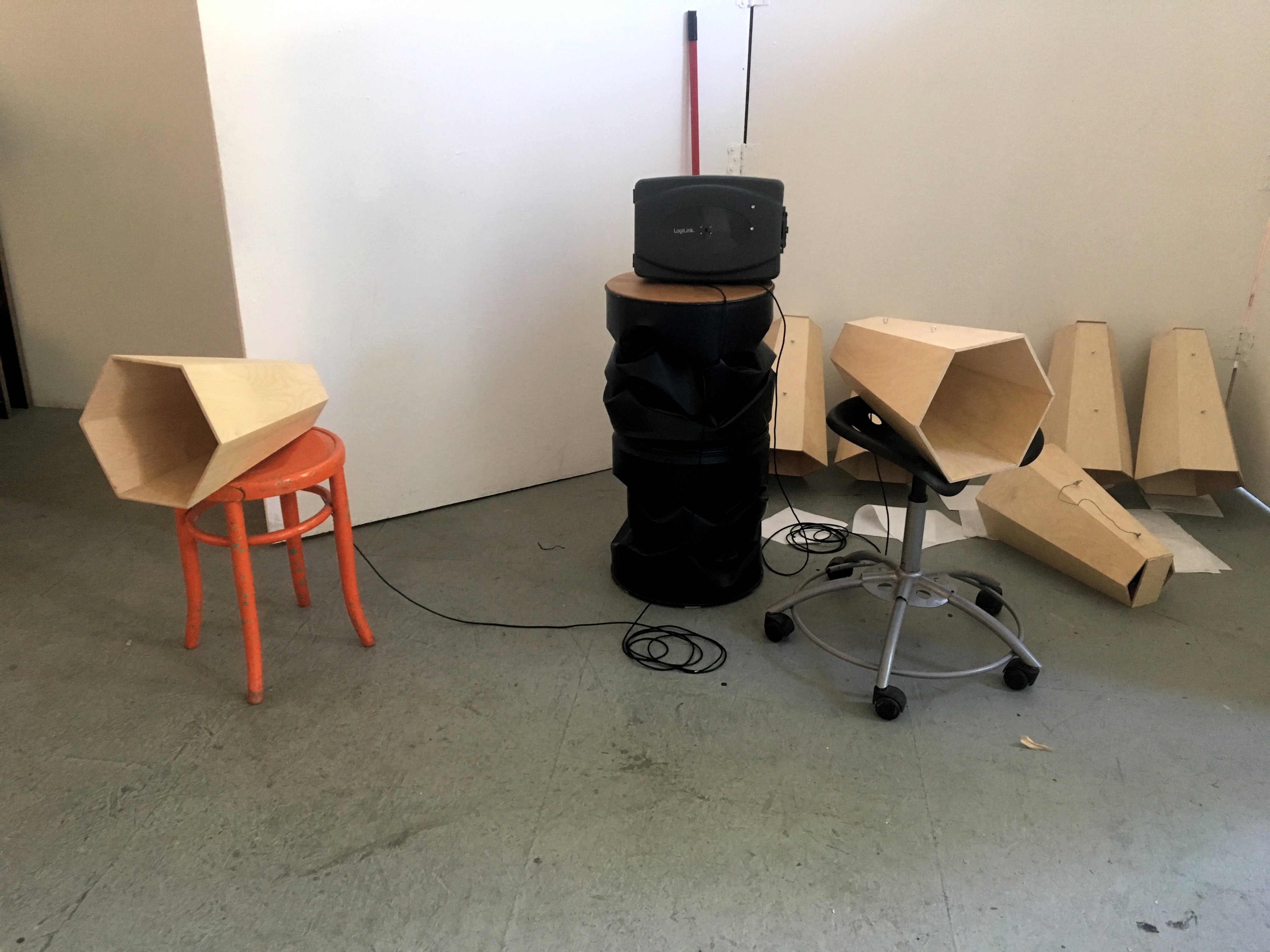 ⎾ img ⏌
[...] "This event is a response to the wider issue of representation; imbalances exist in genres such as experimental electronic music, and often female artists are overlooked, and many forgotten historically. Given the strong team of female staff and students in Music at DkIT and seeing the importance of exposing students to female composers and sound artists, an international open call for works was published online on January 25, 2019, with the only criteria being that the submissions '...celebrate womanhood'. As word spread of Mixtape #IWD, it became apparent we would have to revise our plans and extend it to a two-day event. The call closed on 22 February and resulted in an overwhelming amount of submissions from people of all genders, from all over the world, having reached 46 countries across every continent." [...]
Dr Hilary Mullaney
2019 . Mar 7-8 / Dundalk Institute of Technology,Recital Room, PJ Carroll building. Dundalk, Ireland
"Artist residency is a raising praxis all over the world that sets the mode of experiencing different contexts and exchanges. The process of the working in residency fundamentally concerns with the issues of transit, reflection and transformation. Based on the works by the artists and curators being involved in the residency exchange between BINZ39 and CCA-Tbilisi and couple of the other contributors, the exhibition idea explores those transitory and transformative practices. The show discusses the topic of the relocation in contexts of the residencies as the process of self-reflection. The title of the exhibition refers to one of the Georgian novel from the 20th century Georgian literature - A Man was Going Down to The Road by Otar Tchiladze. The text relates with the first arrival of the Greeks and the story of Medea together with very complex and universal issues of the human existence. By making this reference residencies are emphasized as one's own introspective journey in a poetic or allegoric manner, a journey that reflects itself through diverse manifestations."
Giorgi Spanderashvili
2018 . Feb 2-24 / Dienstgebäude. Zürich, Switzerland
⎾ img ⏌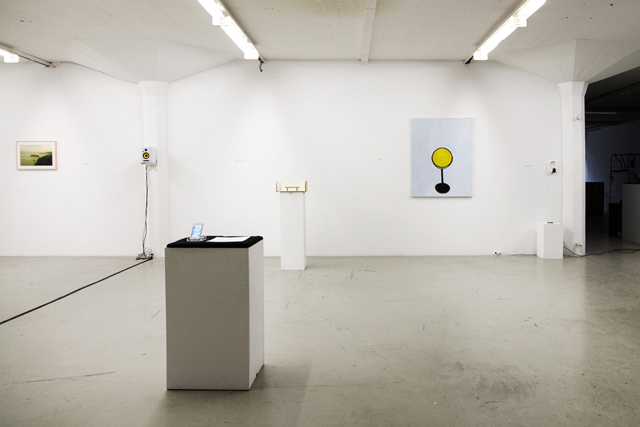 ⎾ img ⏌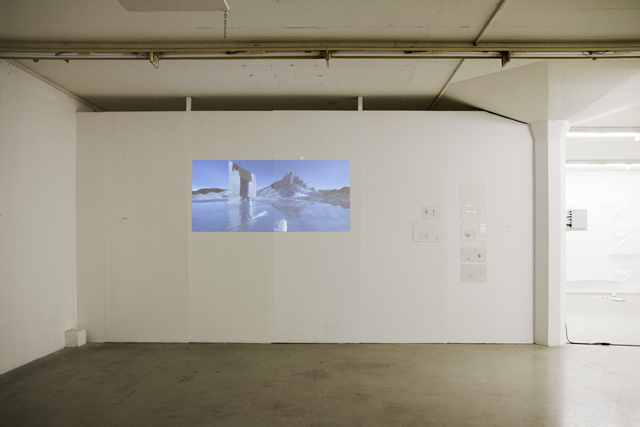 Der georgische Kurort Tskaltubo galt bis zum Ende der Sowjetunion als das Baden-Baden des Kaukasus. Danach kamen statt Touristen Flüchtlinge des abchasischen Bürgerkriegs. Eine Führung über die Baustelle des seit kurzem privatisierten Sanatoriums Schachtjor erzählt von den Welten, die sich in diesem Gebäude abbilden. Die Schauspielerin Eva Löbau und der Videokünstler Philipp Haupt betraten das leere Sanatorium 2014 zum ersten Mal. Sie stießen in der riesenhaften Rauminszenierung der Stalinzeit sowohl auf Spuren der Vergangenheit als auch auf Entwürfe einer öglichen, nach Westen orientierten Zukunft. Ein mit Bild- und Geräuschkompositionen durchsetzter Redefluss ässt im Verlauf der Performance das riesige Sanatoriumsgebäude mit seiner stalinistischen Architektur, der Weitläufigkeit seiner Gänge und Flure und einer Vielzahl an Geschichten lebendig werden und hinterfragt dabei auch das Selbstverständnis und die Ziele der beiden Performer aus dem Westen. In zahlreichen Gesprächen mit ehemaligen Gästen, Bewohnern, Ärzten und Angestellten begegneten Eva Löbau und Philipp Haupt Widersprüchen und Missverständnissen und auch der anziehenden Energie eines aufstrebenden Landes. Im Deutsch-Georgischen Jahr 2017 folgen sie nun einigen der in Schachtjor ausgelegten Fährten in die Weltgeschichte. Ihre westlich geprägte Perspektive wird dabei ergänzt durch den Blick der Georgierinnen Khatia Jischkariani und Mika Motskobili.
With & for Eva Löbau, Philipp Haupt, Khatia Jishkariani, Mika Motskobili, Johanna Seitz, Eike Böttcher, Judith Huber, Markus Grob, Lotte Sawatzki, Yvonne König, Martina Neu, Annett Hardegen
2017 . Oct 5-8 / Theaterdiscounter. Berlin, Germany
⎾ img ⏌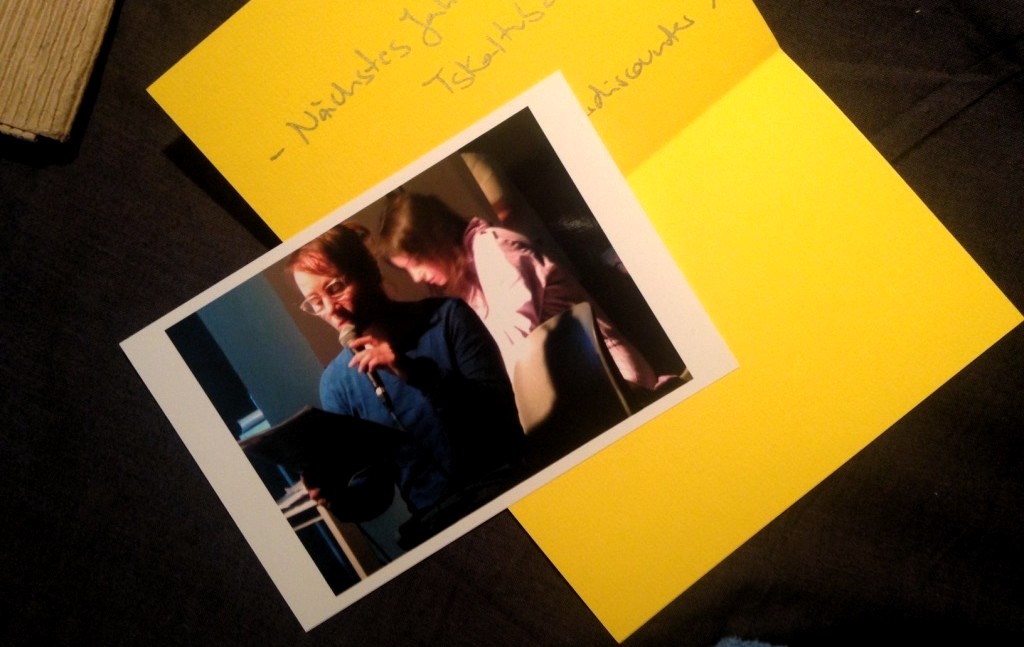 ⎾ img ⏌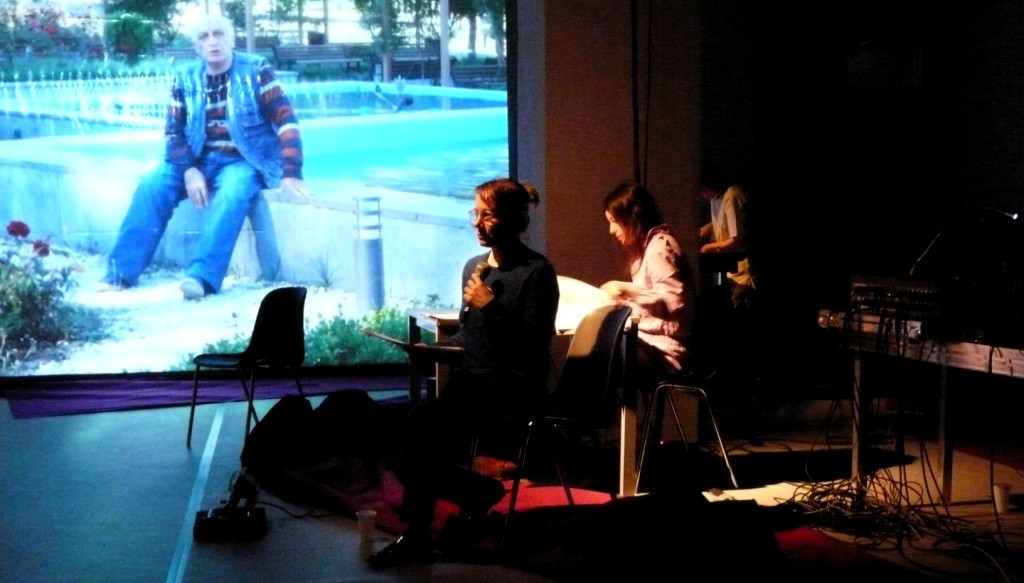 ⎾ img ⏌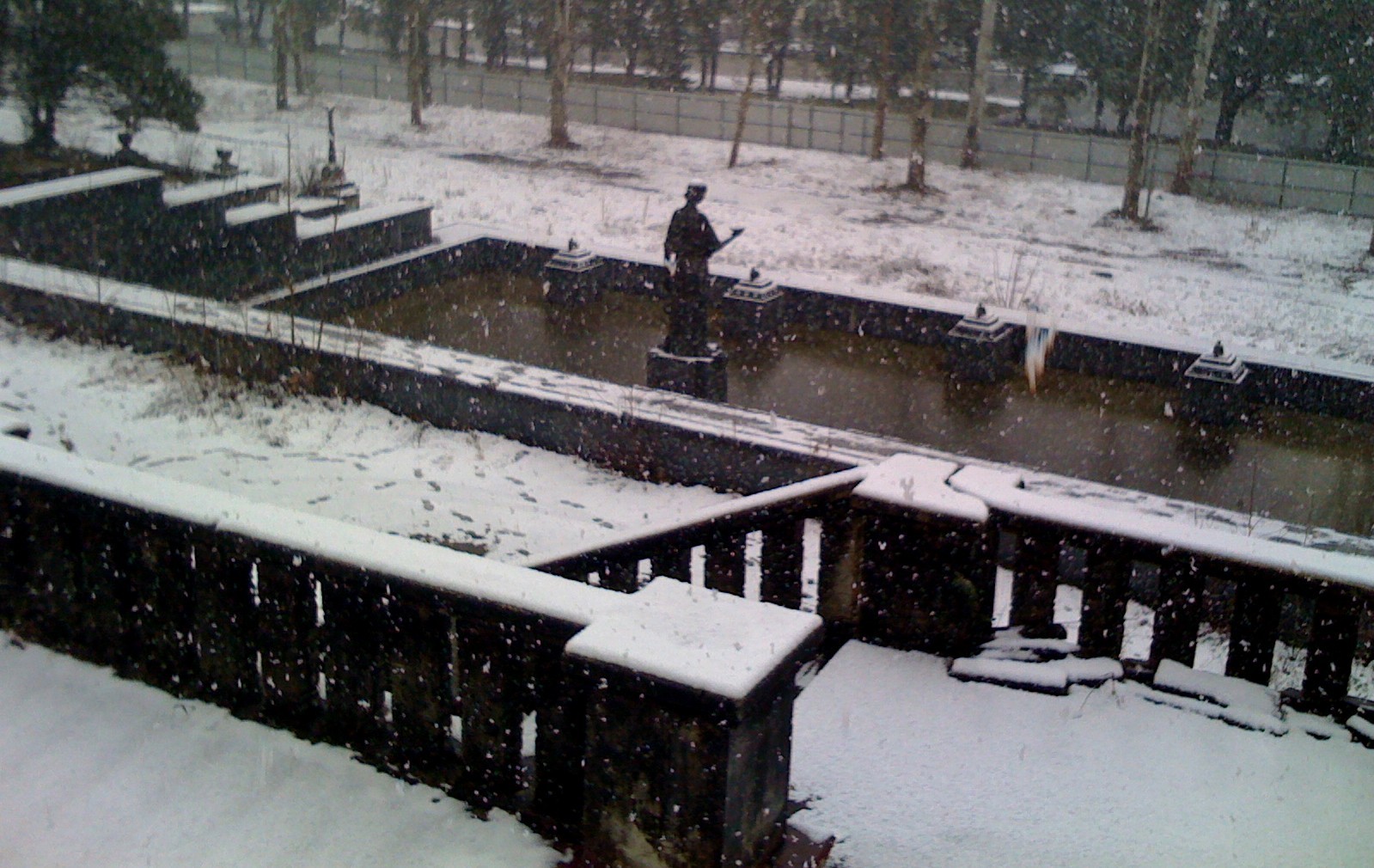 ⎾ img ⏌
"In year 3016, humans have been able to minimize the impact of their visual appearance, replacing it with ideas.
In 3016, humans have been able to sync their looks with their perception of the new world they live in.
In 3016, the world is calm and with a minimal focus on looks, grappling with filling shapes with meanings. The future human is aware of the legacy left by the civilizations before it, only holding on to what's truly valuable, rejecting the ambiguous primal notions.
Humans of 3016 - the new wave warriors - take care of the environment. Preservation of equality and peace is their main challenge.
Women of 3016 have retained the main trait that once defined their gender, however, they use their caring nature as a weapon in protecting the environment - a basic requirement for a highly developed world."
Artists: Qeu Mefarishvili & Salome Dumbadze
Curator: Nina Pataridze
Video: Nika Tabukashvili
2017 . Sept 28 / National Scientific Library of Georgia. Tbilisi, Georgia
⎾ img ⏌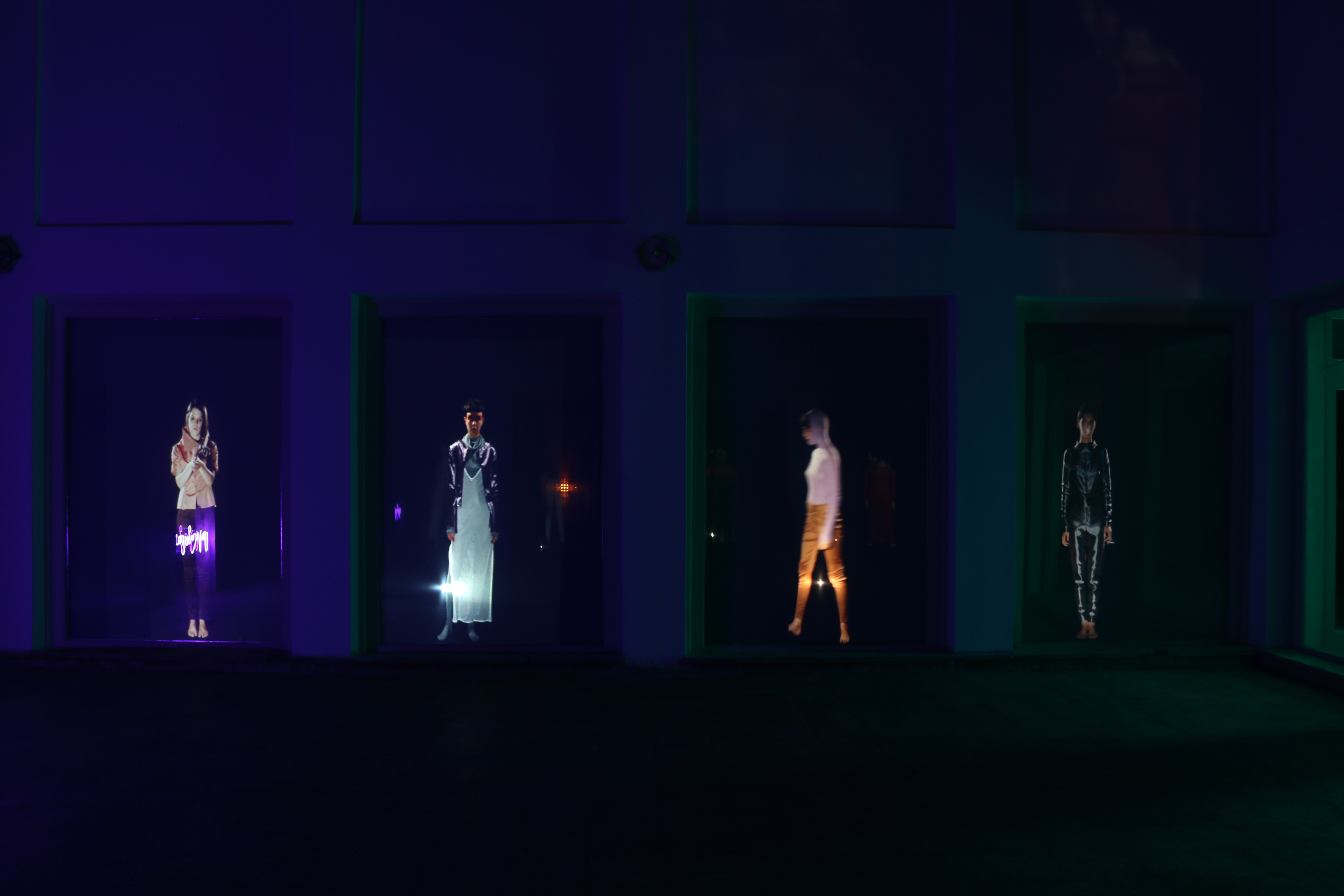 ⎾ img ⏌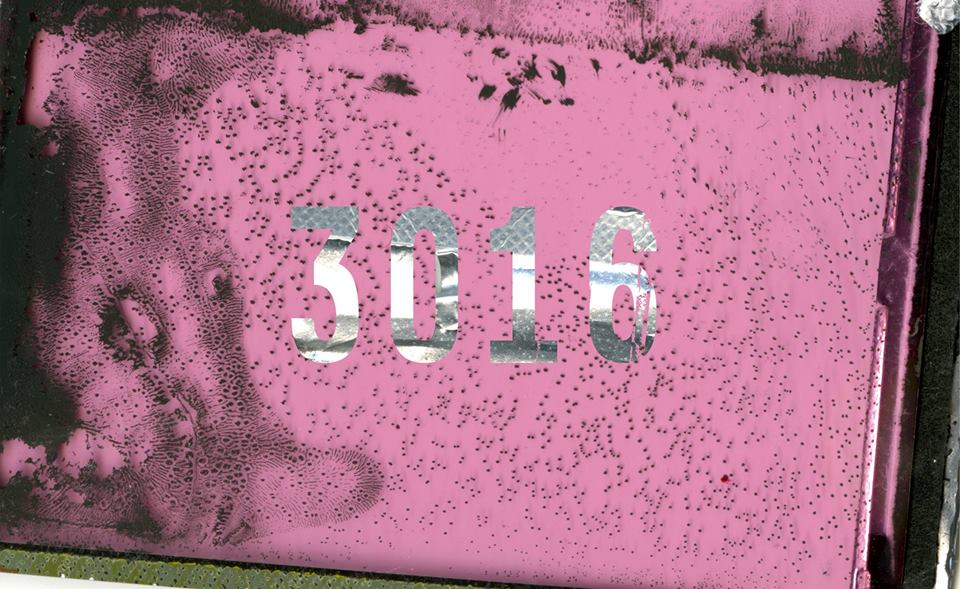 Vicinity Point is a sonic equivalent of heavily pixelated/blurred images of familiar places in Dnipro [Original field recordings for the locations are available here: rb.gy/4zfqaf]; it serves as a metaphor for distorted perception of the external stimuli or to what extent it would be possible to retrieve relevant pattern when given the partial/manipulated information. The installation is also a physical manifestation of received information being dependent on where we stand in relation to the source.
'One of the subtler tasks of perception can be investigated experimentally by asking how much information is required for recognition and what information is the most important'- Leon D. Harmon
Obfuscated algorithmic machine of Facebook eliminates information from the users' infosphere it deems irrelevant based on data users stream into the black-box, diverting attention exclusively towards subjects guaranteeing to keep them entangled in the platform as long as possible, hence constantly reaffirming their worldviews.
Recurring ideological agendas render them more accessible to humans in process of retrieving applicable concepts from memory for interpreting or forming judgments about encountered piece of information. Besides, on the battlefield of attention economy and infoxication it takes even more effort to funnel one's cognitive resources into rigorously researching issues pouring on news feeds.
'Just as the consumer economy was boundless in its power to commodify, so the attention economy is boundless in its power to render reality standing reserve for the project of identity construction/performance. The two processes, of course, are not unrelated. In the attention economy, strategic silence is power. But, because of the above, it is also a deeply demanding practice of self-denial. Virtue is self-forgetting. The structures of social media make it impossible to forget yourself.'- Michael Sacasas
Civic Media Lab [Artist residency: May 25 - June 12]
Civic Media Lab is supported by the Federal Foreign Office, and cooperatively organized by Kultura Medialna Dnipro & DS-X.org | depart.
2017 . Jun 9 / Literature Museum Dnipro. Dnipro, Ukraine
⎾ img ⏌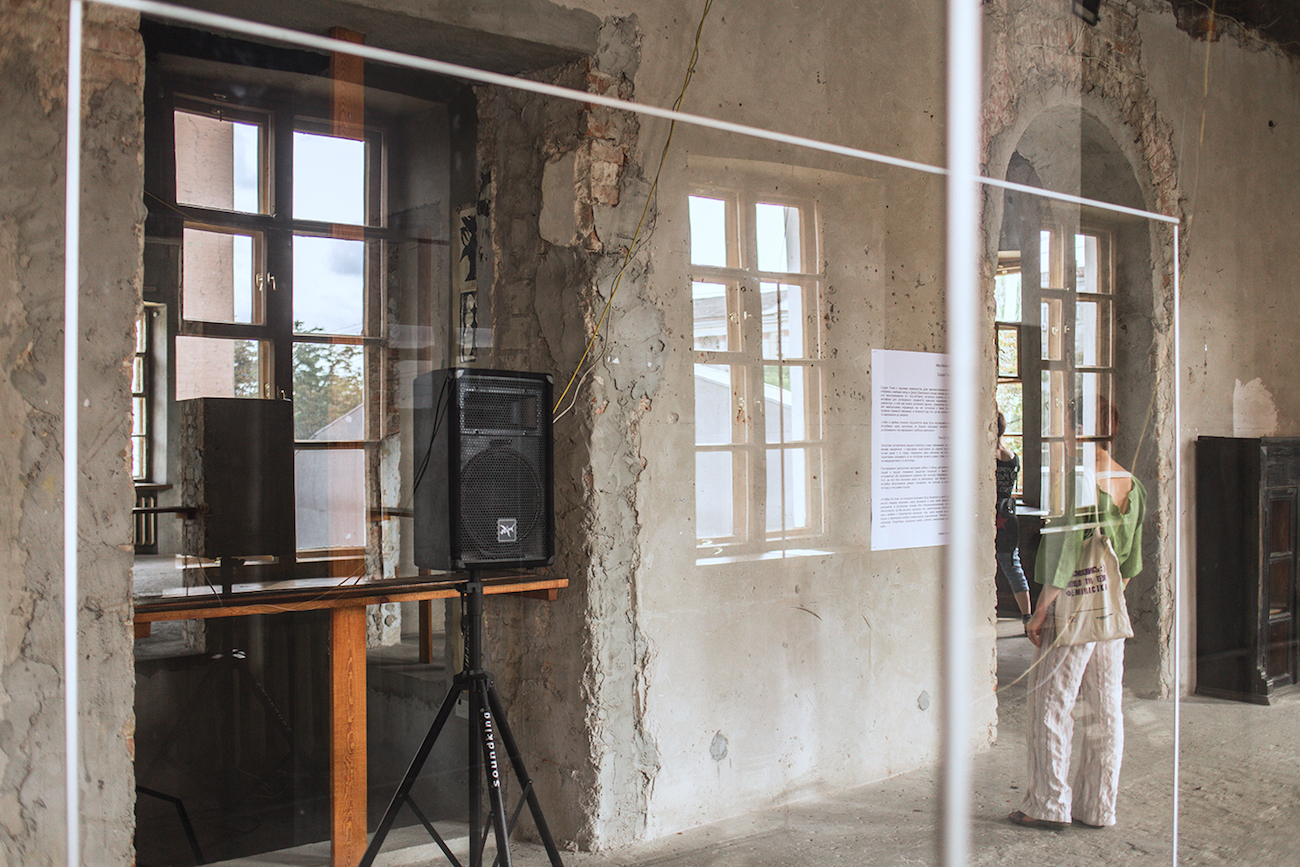 ⎾ img ⏌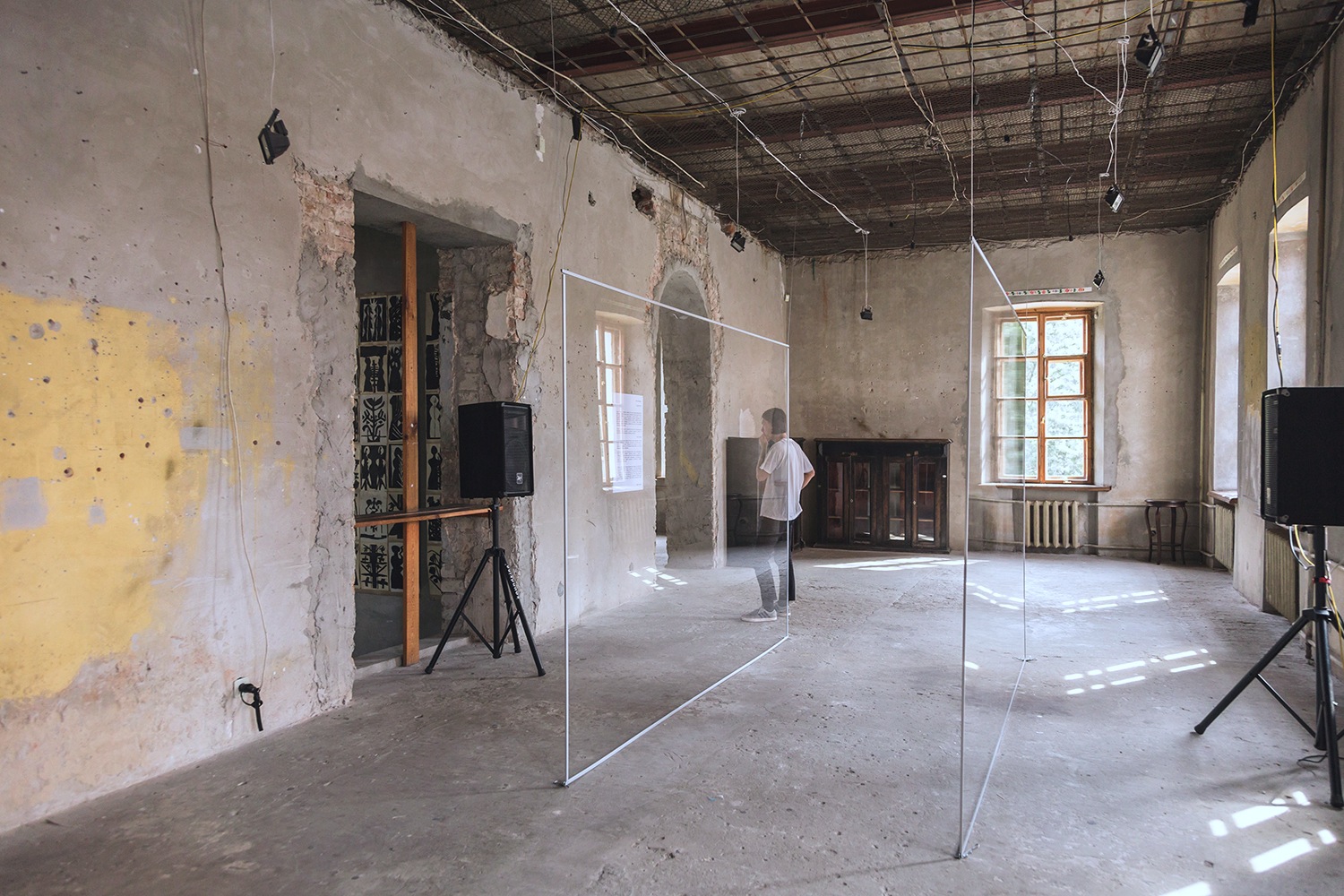 1st Tbilisi Triennial, Offside Effect
2012 . Oct 19 - Nov 20 / Literature Museum. Tbilisi, Georgia
Re-Animation Art Festival
"re-animation" is the first festival of contemporary art to take place in Rustavi. Its concept is mainly based a research concerning the alternative spaces of the city. For 2 days, the issue of transformation, symbolized by the abandoned trolleybus parking lot and its reassessment, found its manifestation in paintings, photographs, audiovisual installations, performances, projections and electronic music.

Organizers:
- - Galaqtion Eristavi
- - Aleksi Soselia
- - Tamar Muskhelishvili
imgs:
- - Aleksi Soselia
- - Tata Muskhelishvili
- - Anna Beridze
- - Sandro Sulaberidze
- - Giorgi Nemsitsveridze
2012 . May 19 - 20 / Rustavi, Georgia
⎾ img ⏌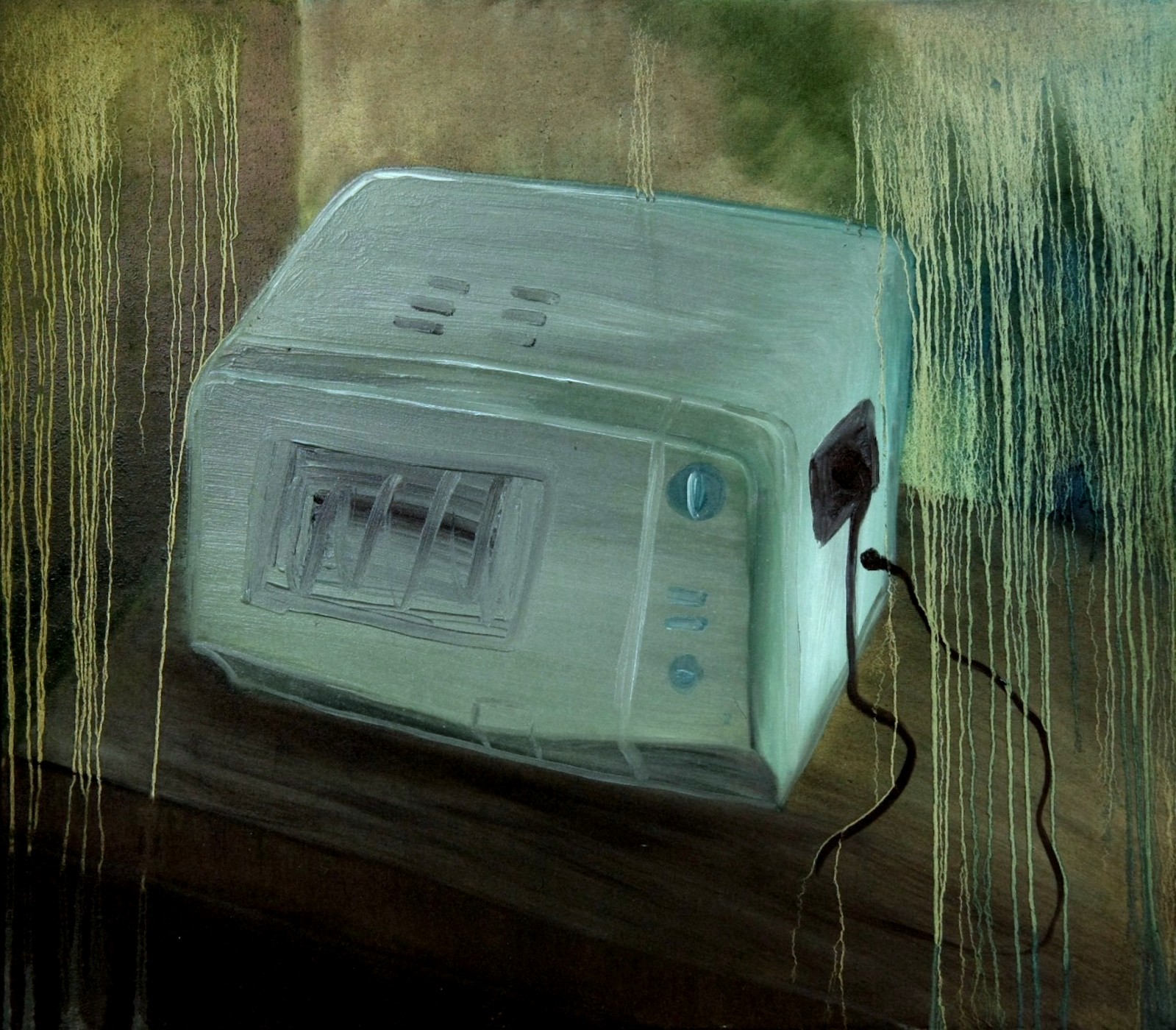 ⎾ img ⏌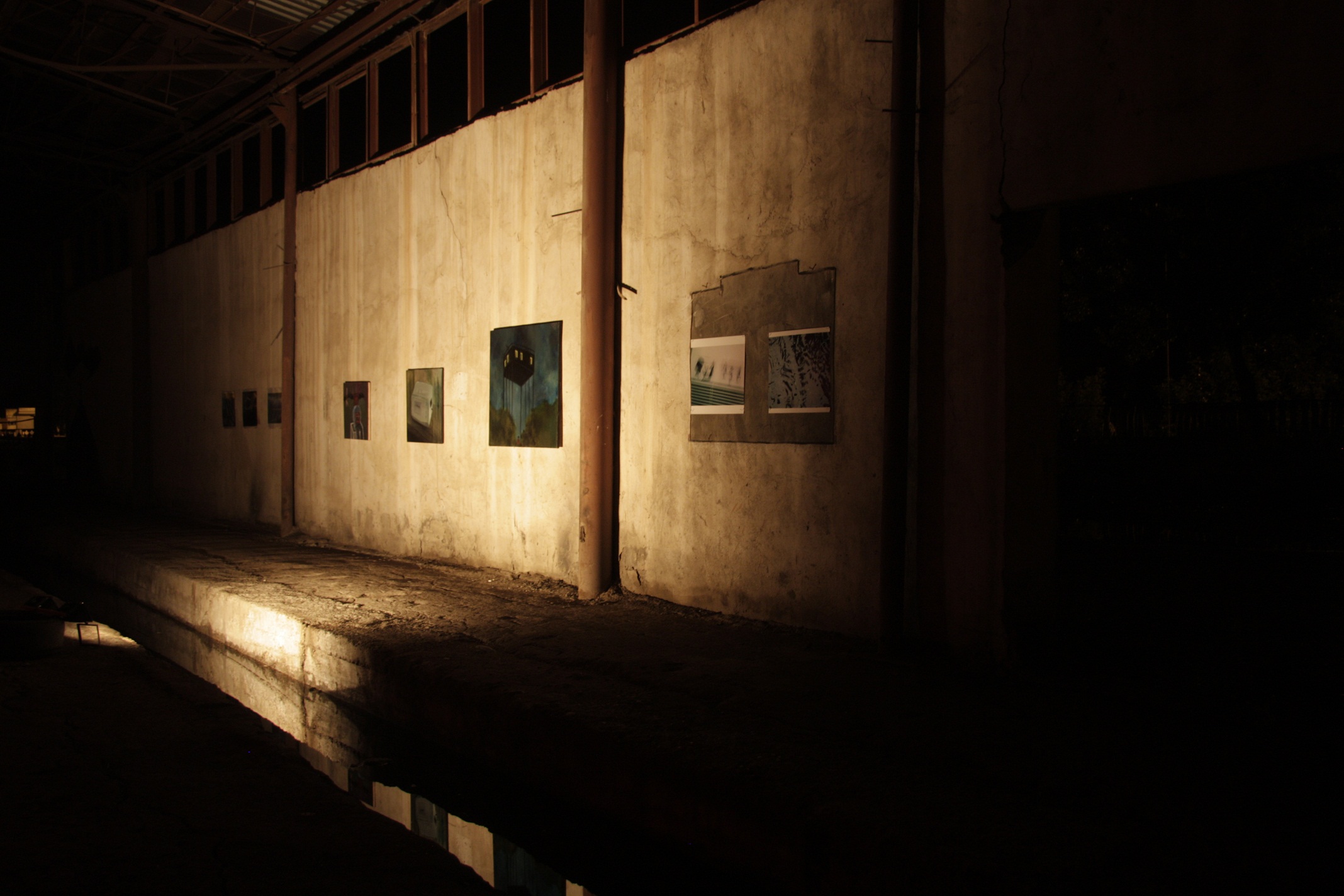 ⎾ img ⏌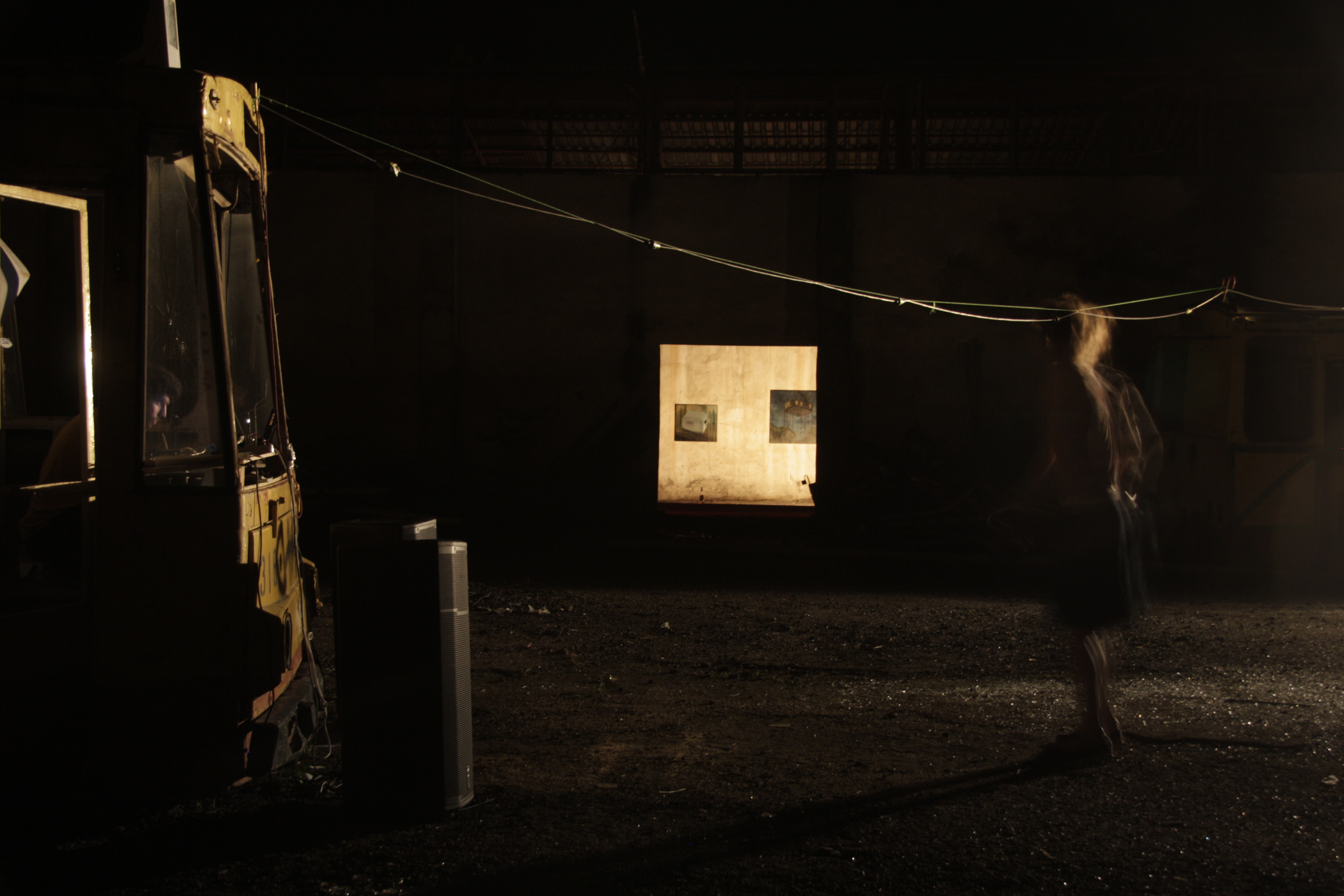 ⎾ img ⏌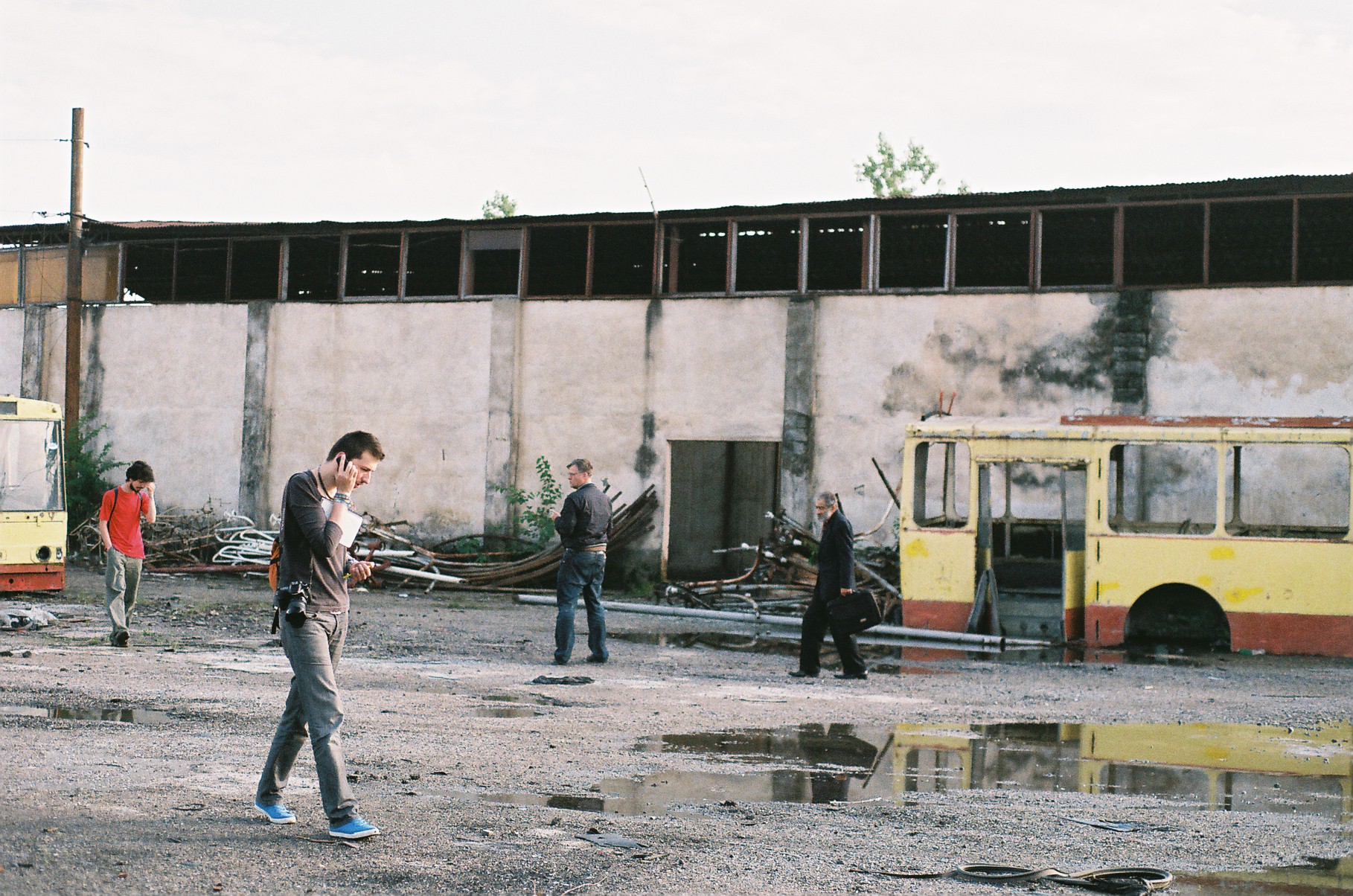 ⎾ img ⏌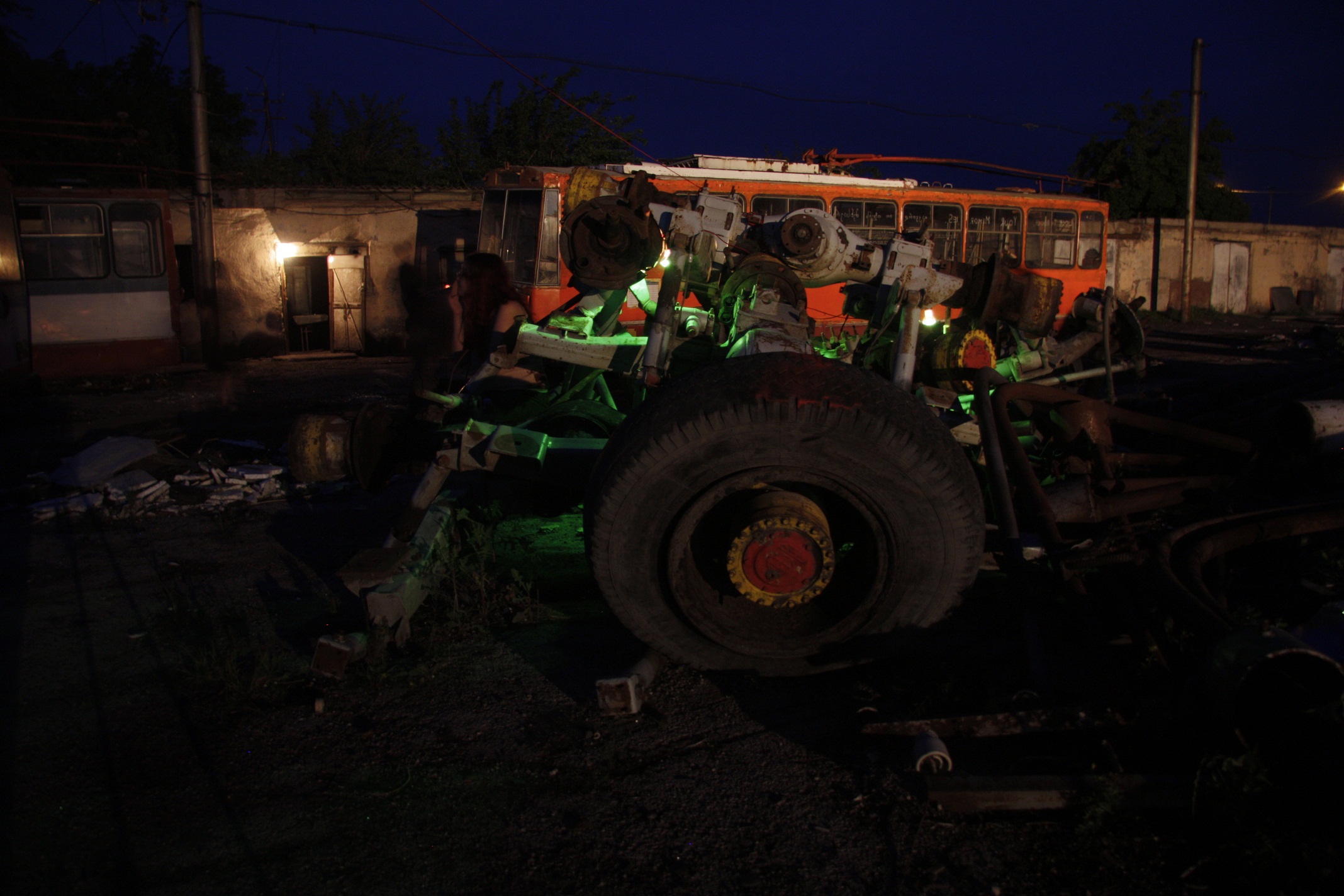 ⎾ img ⏌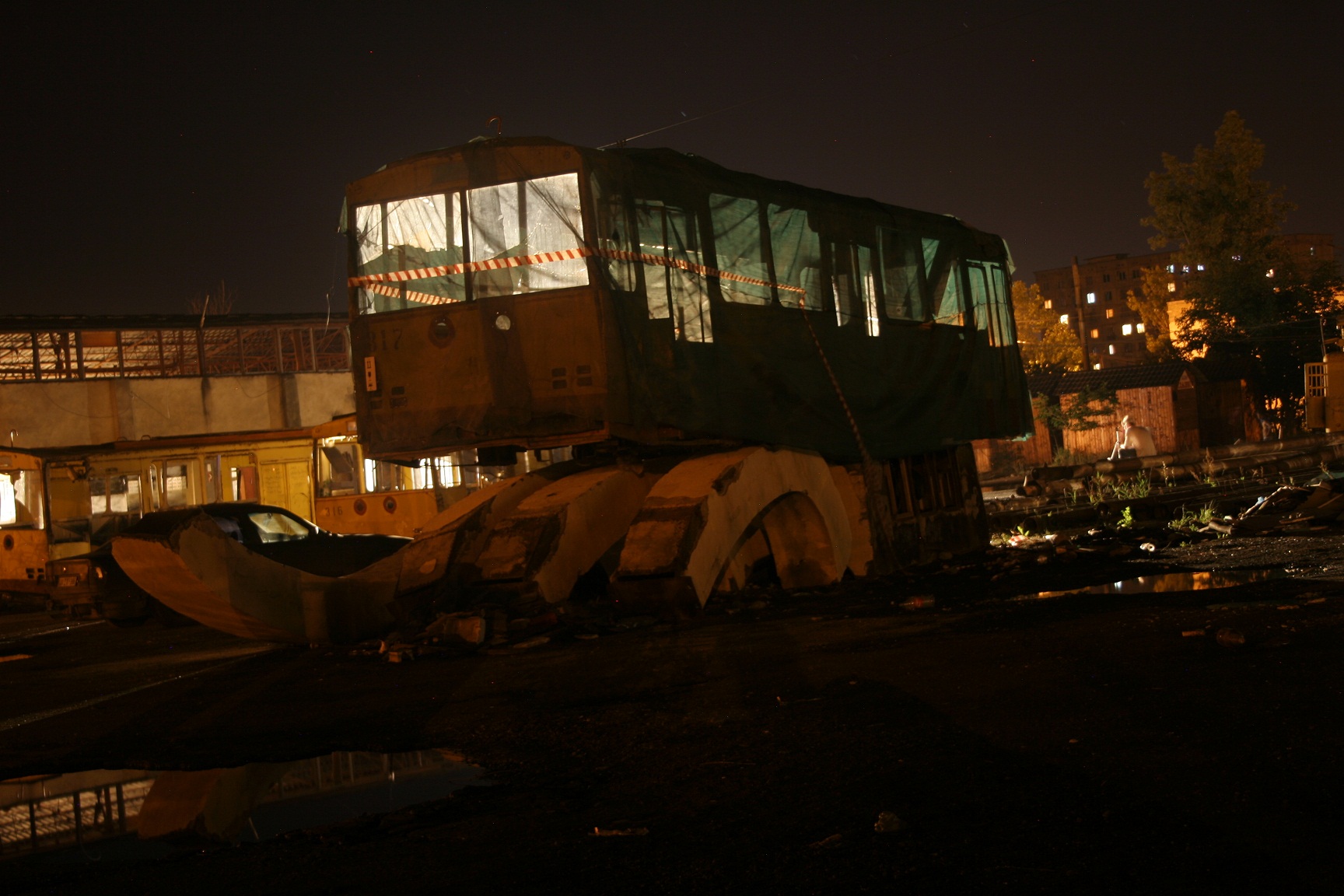 2011 . Jul 22 - Aug 15 / Center of Contemporary Art - Tbilisi. Tbilisi, Georgia